The RIMA FILM FESTIVAL is a showcase of films that reveal the diverse and subjective experience of exile and migration.

While many of the cinematic and media portrayals on migration that reach us primarily focus on the negative experiences of migration, the stories being told during this festival cleverly and beautifully touch on the temporal and subjective psychological questions that exile triggers. Importantly, almost all these stories are defined by the main storyteller – by those who have experienced exile.

The festival will take place on two consecutive weekends: from the 26th till the 29th of October, and the 2nd till the 4th of November, at two separate venues: Casa Perieria and Malta Post Museum in Valletta, from 8pm onwards.

The Festival pays homage to Senegalese film director, actor, orator, composer and poet Djibril Diop Mambety who gained international acclaim for his experimental cinematic technique and non-linear narrative style. The unconventional Mambety made poetic and revolutionary films on both departure (Touki Bouki) and return to homeland (Hyene).

This festival will represent diverse representations of displacement: the imagined, necessary, collective, solitary, forced and voluntary; in the context of different scenarios: cities, mountains, forests, and the sea.
(Cover image by Francis Kodia, Sape et monument, 2017)
Programme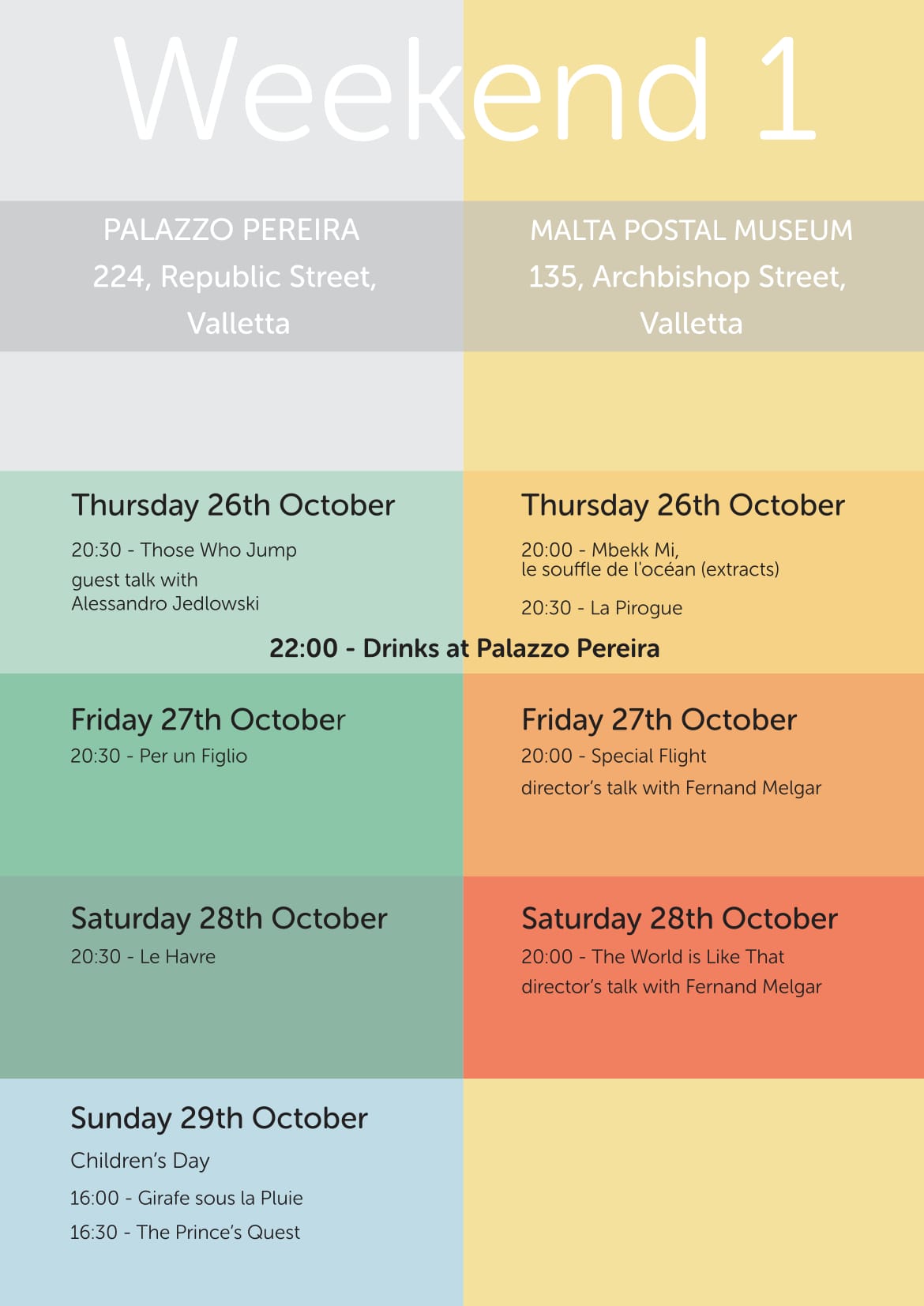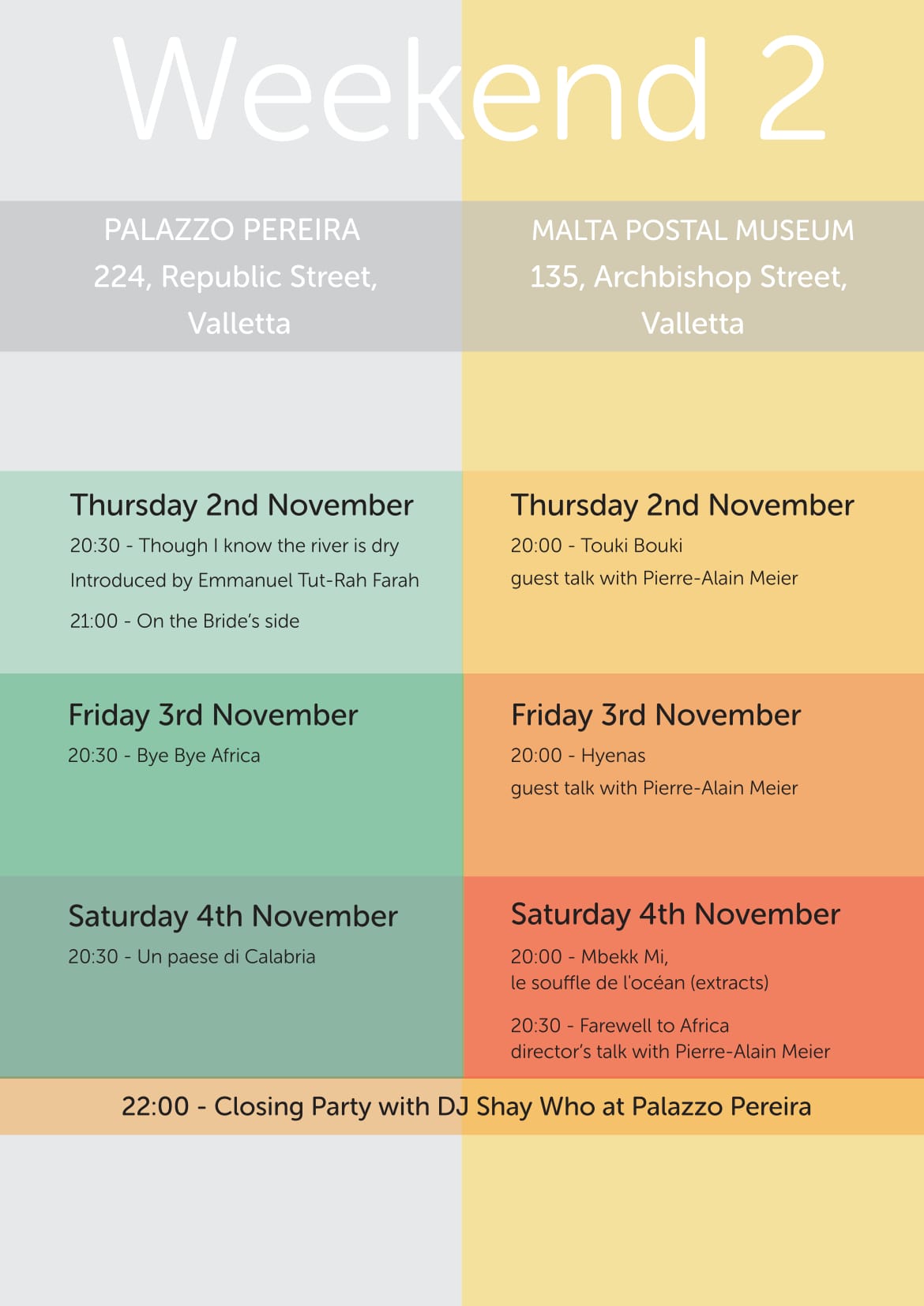 ---
Synopsis
Those who jump - Directors: Abou Bakar Sidibé, Moritz Siebert, Estephan Wagner
Pays-Bas, Danemark, Mali (1hr 20mins) Documentary
Mount Gurugu overlooks the Spanish enclave of Melilla on northern Africa's Mediterranean coast. The European Union and Africa are separated here by a high-security border facility consisting of three fences. Refugees, mostly from the sub-Saharan region, live in the tree-covered foothills, from where they try to cross the land border between Morocco and Spain. One of them is Abou Bakar Sidibé from Mali, who in 'Those who jump' is both the protagonist and the one doing the documenting.
---
Per un Figlio - Director: Suranga Deshapriya Katugampala
Italy, SriLanka (1hr 14 mins) Drama
Sunita, a middle-aged Sri Lankan woman, lives with her teenage son on the outskirts of a northern Italian city where she works as a caregiver. The relationship between mother and son is fraught with tension and silence. Having grown up in Italy, the boy is a cultural hybrid his mother struggles to understand, as she fights to live in a country to which she does not want to belong.
---
Le Havre - Director: Aki Kaurismäki
Germany (1hr 33mins) Comedy, Drama
A dock worker in Le Havre hears a human sound inside one of the containers in port, that container which left Gabon three weeks ago and which was supposed to arrive in London five days after its departure from Gabon, which didn't happen. The Le Havre police and French border guards find a still alive group of illegal African immigrants inside.
---
Une girafe sous la pluie - Director: Pascale Hecquet
France, Belgium (12mins) Animation
In Djambali all the natural water has been monopolised to supply the luxurious swimming pool of Sir Lion. A brave girae believes that this situation is unacceptable. His actions will have serious repercussions as he finds himself evicted from his country. Not an easy thing for a girae especially when he arrives in Mirzapolis, a town inhabited only by dogs.
---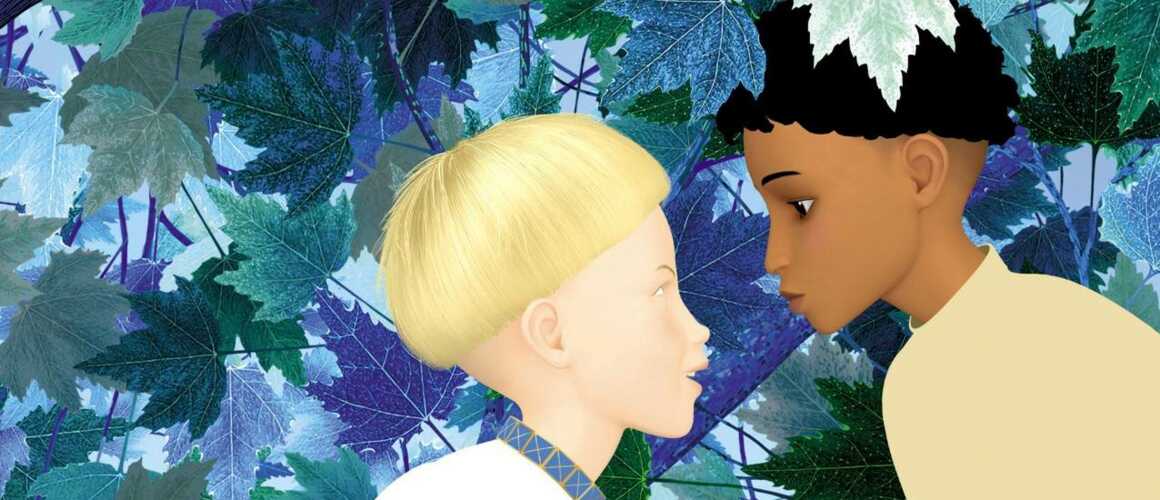 Azur et Asmar - Director: Michel Oncelot
France (1hr 39mins) Animation
Once upon a time there were two children nursed by the same woman. Azur, a blonde, blue-eyed son of a noblewoman and Asmar, the dark skinned and dark-eyed child of the nurse. As kids, they fought and loved each other as brothers do.
---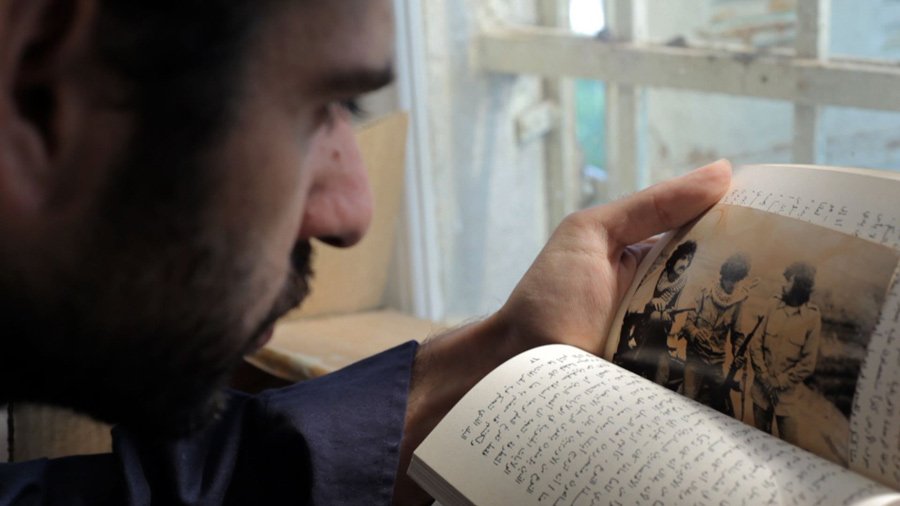 Though I know the River is Dry - Director: Omar Robert Hamilton
Egypt (19 mins) Drama
Caught between his brother's past and his child's future, one man's choice triggers catastrophe for his whole family.
---
Bye Bye Africa - Director: Mahamat-Saleh Haroun
Chad (1hr 26mins) Documentary
Present-day Chad. Adam, fifty-five, a former swimming champion, is a pool attendant at a smart N'Djamena hotel. When the hotel gets taken over by new Chinese owners, he is forced to give up his job to his son Abdel. Terribly resentful, he feels socially humiliated.
---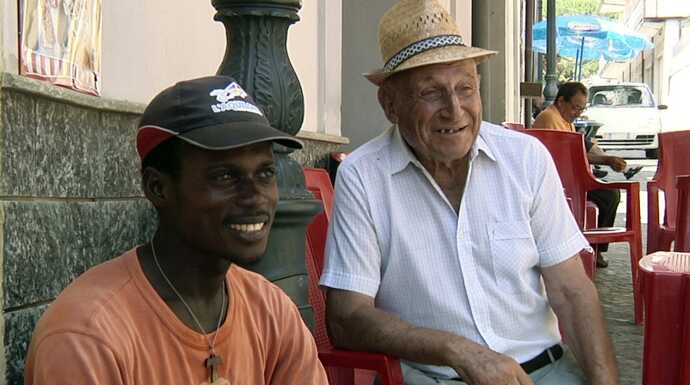 Un Paese di Calabria - Director: Shu Aiello, Catherine Catela
France, Italy, Switzerland (1hr 38mins) Documentary
In 1931, Rosa Maria left the village of Riace in Calabria to escape poverty. One day, Bairam docked on the beach in Riace along with two hundred other Kurdish migrants. Today the people of Riace are called Roberto, Ousmane, Emilia, Mohamed. With little in common apart from their poverty they share a common destiny.
---
Mbëkk mi. Le souffle de l'océan - Director: Sophie Bachelier
France (67 mins) Documentary
Mbëkk mi, two words in Wolof that evoke clandestine migration. An expression that sounds like the waves of the ocean lapping against the fragile rafts that are often smashed at the end of their voyage. But what goes on on the other side of this tragedy? These damned souls of the sea leave behind the loved ones, wives and mothers. It is their voices that we hear in this documentary.
---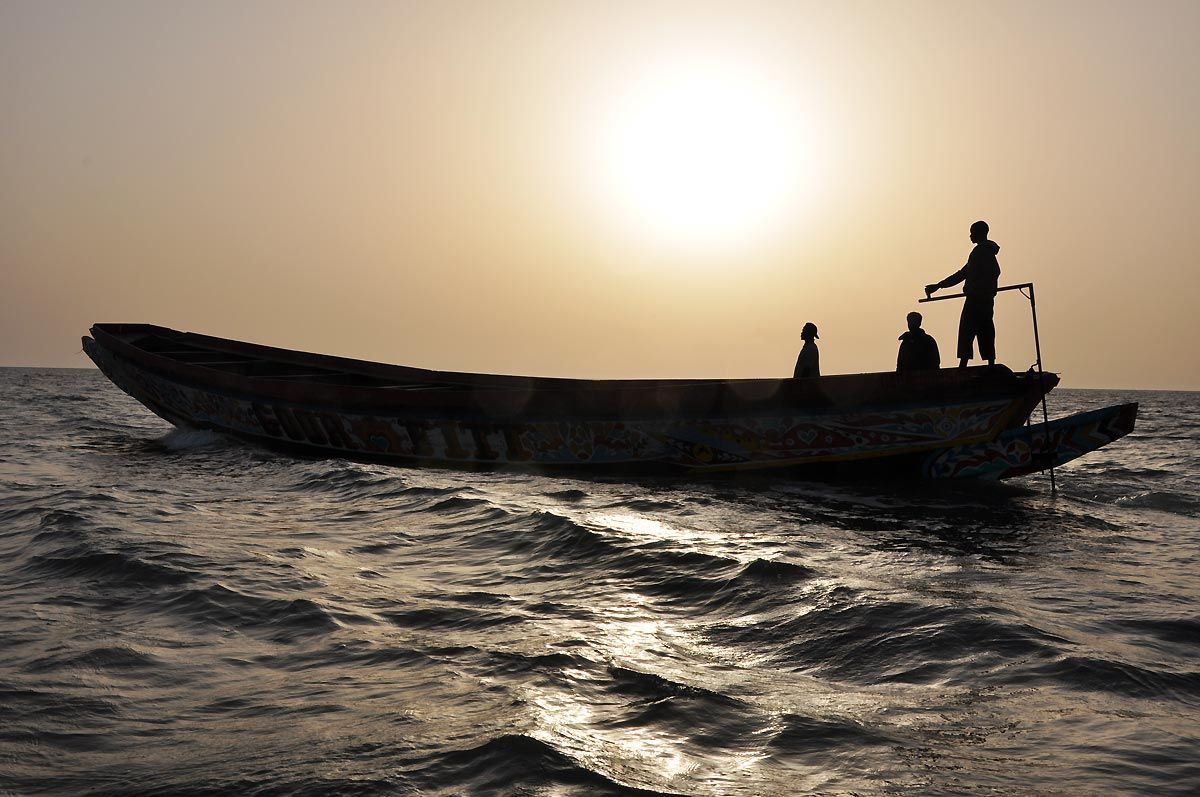 La Pirogue - Director: Moussa Touré
Senegal (1hr 27mins) Drama
A group of African men leave Senegal in a pirogue captained by a local fisherman to undertake the treacherous crossing of the Atlantic to Spain where they believe better lives and prospects are waiting for them.
---
Vol Spécial - Director: Fernand Melgar
Switzerland (1hr 43mins) Documentary
A 9 months immersion in the administrative detention center of Geneva, one of the 28 deportation centers in Switzerland.
---
Le monde est comme ça - Director: Fernand Melgar
Switzerland (1hr 10mins) Documentary
The film recounts the fates of five of the protagonists of the film "Special Flight" following their expulsion from Switzerland. Having been wrenched away from the country in which they had lived and from their children because they had no papers, they are found again in Senegal or Kosovo, in Gambia or Cameroun, destitute and cut o from their families, sometimes even having been tortured upon arrival.
---
On the bride's side - Directors: Antonio Augugliaro, Gabriele Del Grand, Khaled Soliman Al Nassiry - Italy, Palestine (89 mins) Documentary
A Palestinian poet and an Italian journalist meet five Palestinians and Syrians in Milan who entered Europe via the Italian island of Lampedusa after fleeing the war in Syria. They decide to help them complete their journey to Sweden – and hopefully avoid getting themselves arrested as traffickers – by faking a wedding.
---
Touki Bouki - Director: Djibril Diop Mambéty
Senegal (1hr 25mins) Drama
Mory, a charismatic cowherd who drives a motorcycle mounted with a bull-horned skull, and Anta, a female student, meet in Dakar. Alienated and tired of life in Senegal, they dream of going to Paris and come up with different schemes to raise money for the trip.
---
Hyènes - Director: Djibril Diop Mambéty
Senegal (1hr 35mins) Comedy, Drama
A once-prosperous Senegalese village has been falling further into poverty year by year until the village's elders are reduced to selling town possessions to pay debts. Linguère, a former resident and local beauty, now very rich, returns to this, the village of her birth. The elders hope that she will be a benefactor to the village.
---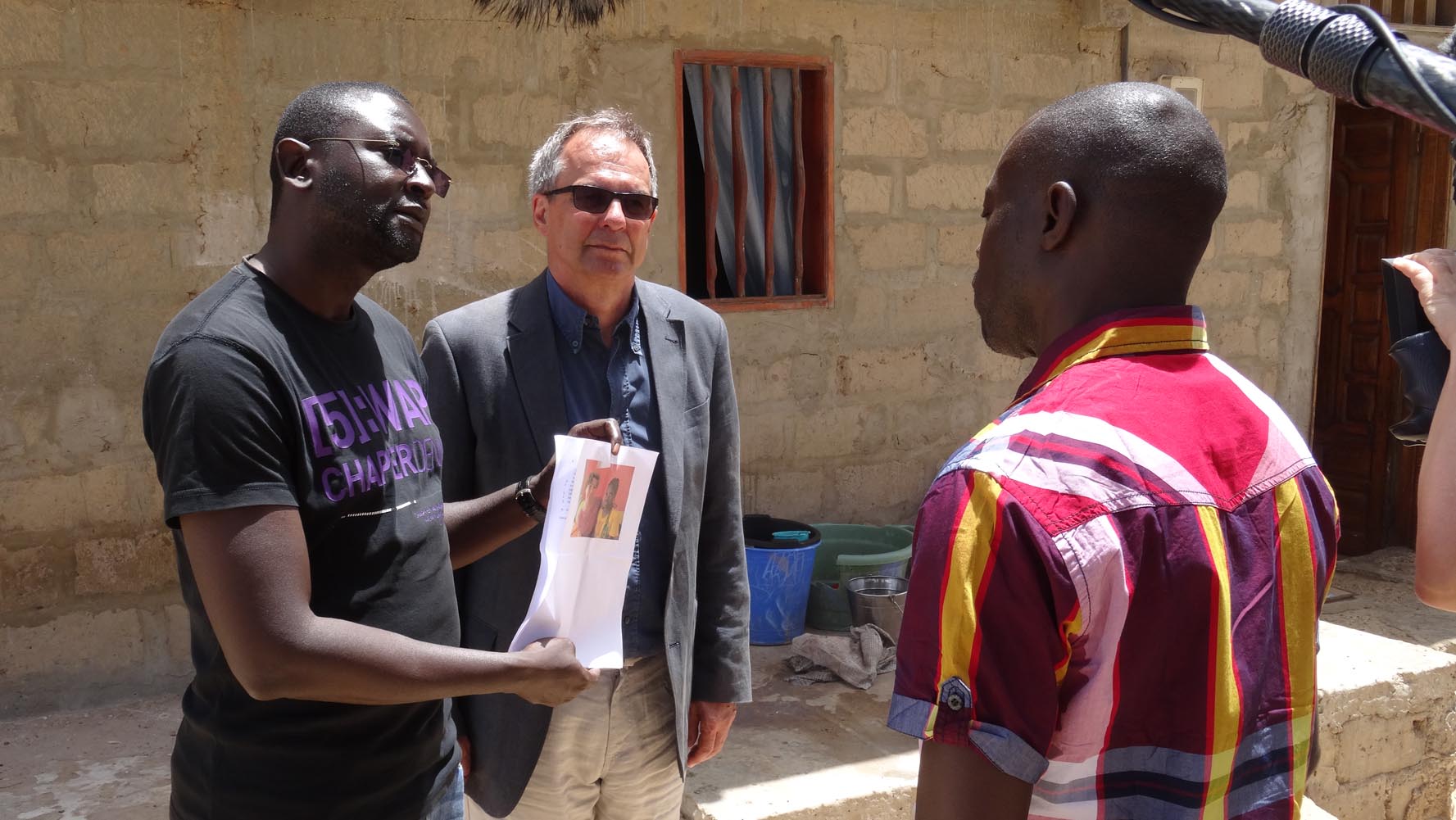 Farewell to Africa - Director: Pierre-Alain Meier
Switzerland (1hr 27mins) Documentary
In 2009, the corpse of a white, European woman is found with the bodies of black migrants on an African beach. Eight years after this tragedy, the filmmaker travels to Senegal in the hope of understanding the story behind the shipwreck.
---